Situated on the beautiful Florida Gulf Coast, the Jamaican Resort features the ultimate in vacation comfort. The Jamaican boasts fully furnished, beautifully decorated, one and two bedroom condominiums which are sure to make your stay with us the extreme in fun and relaxation.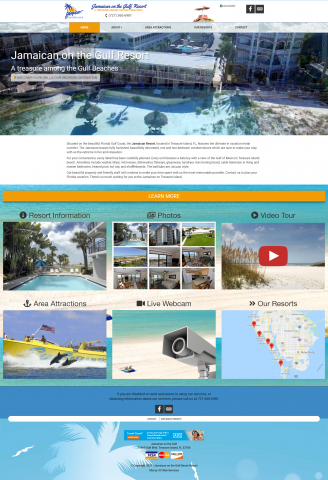 Services
Hosted Website,
Theme Design,
Website Development,
Mobile/Responsive
Technical
Features a back-end, owners only section for private document viewing.Administration interface was created for easily maintaining the owner's documents.